Menu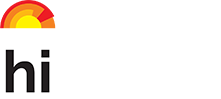 Presenting Sponsor:
Co-Sponsor:
Terms & Conditions
Participation in this voting is purely voluntary.
Nominations are elected by Jagran New Media editorial team for products launched between November 1, 2019, to November 15, 2020
Jagran.com shall not charge any amount for participation in the online voting and the sole criteria for participation stipulated below.
By participating in online voting, an entrant is indicating his/her agreement to be bound by the award's terms and conditions — the verdict decided by the online voting & panel of eminent jurors.
These standard terms and conditions will govern the online-voting. Each participant agrees that he/she has read and understood these terms and by their participation in the online-voting, each participant agrees to be bound by the terms. Mere participation should not be perceived as any commitment on the part of Jagran.com to select a participant as the winner.
Voting will close on November 25, 2020. After this date, no further entries to the online-voting are permitted.
Only one entry per person for each category is accepted. Multiple entries for each category from the same person are not allowed.
Employees of Jagran New Media and their close relatives and anyone otherwise connected with the organization or judging of the competition are not eligible for the online voting.
Jagran New Media Editorial holds the right of final verdict/winners.
Winners may be requested to take part in promotional activity, and Jagran.com reserves the right to use the names and addresses of winners in any publicity.
Incomplete information provided or failure to provide true and accurate information as stated in these terms and conditions, failure to submit proof of identification or original confirmation number upon collection of the Prize/award will automatically disqualify the participant. Jagran.com shall have the absolute and sole discretion to determine whether any participant should be invalidated because of failure to abide by these terms and conditions, bad faith, fraud or any other legitimate reason.
Jagran.com reserves the right to change the terms and conditions of this online voting including extending, withdrawing or discontinuing the same without notice, without assigning any reason, at its sole discretion without any liability.
There is no cash alternative to the stated prizes, and the rewards are non-transferable and non-refundable.
To the extent only permitted by applicable law, Jagran.com reserves the right to use the winner's image, photograph, name and likeness in post-promotion publicity material and in advertising, marketing or promotional material in any media by any means throughout the world for any purpose connected with the products/services of Jagran.com without additional compensation or prior notice to the winner and all participants consent to the same.
Jagran.com reserves the right to request proof of a participant's eligibility if there is a doubt over his/her eligibility for the online voting.
In addition to these terms & conditions, other specific terms may be imposed by Jagran.com from time to time to deal with any unforeseen situation.
The participant(s) hereby give express permission to Jagran.com to freely distribute its submission in any publication and media, whether online, offline or on the Internet.
The participant undertakes to indemnify and keep Jagran.com harmless and indemnified against any loss, damage, claims, costs and expenses which may be incurred or suffered by jagran.com due to breach of any of the terms and conditions herein contained.
Any disputes, differences and/or any other matters in relation to and arising out of this promotion and, or pertaining to these terms and conditions shall be referred to arbitration under the Arbitration & Conciliation Act, 1996. The venue of arbitration shall be New Delhi. The promotion shall be governed by and construed following applicable laws in India and will be subject to the exclusive jurisdiction of the courts at New Delhi alone.
Each participant must ensure that his/ her participation in online voting is lawful following the laws of India. Neither Jagran.com nor its representatives or agents shall be taken to make any representations, express or implied, as to the lawfulness of any participant's participation in the online voting.